Design networks with efficiency and sustainability in mind
In an era where sustainability and efficiency reign supreme, the telecoms industry is being urged to think beyond connectivity when planning wireless networks. It's time to reimagine networks as more than just data highways; they must become pathways to an adaptable and sustainable future.
In response to the increasing demand for new network deployments and upgrades to support faster, data-hungry connectivity on a massive scale, engineers are perpetually in pursuit of innovative and efficient methods to expedite the planning and optimization process.
A spotlight is being shone on network planning and optimization software, as it harnesses the power to ensure that your network design not only meets the demands of today but also aligns seamlessly with the sustainability goals of tomorrow.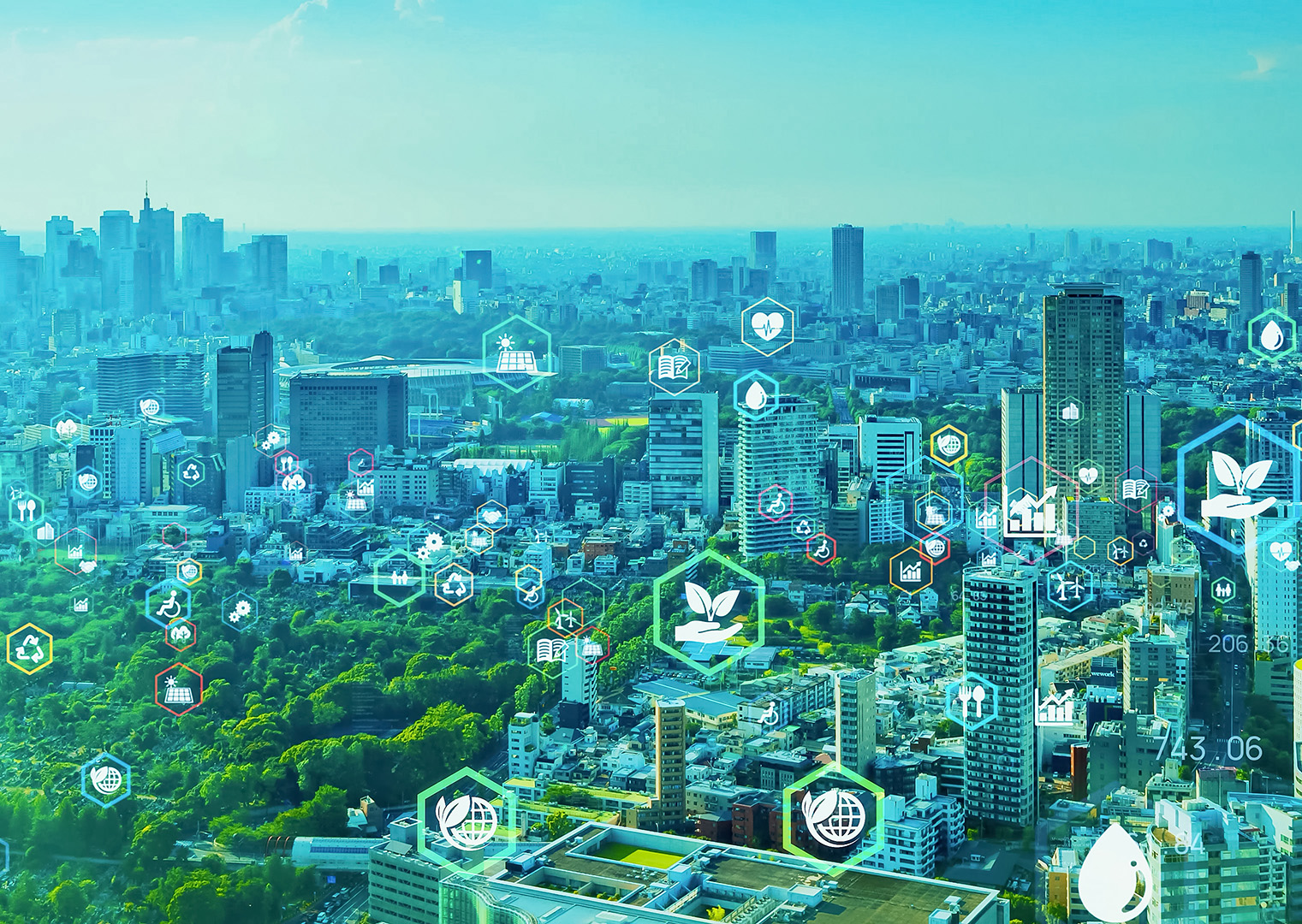 Introducing Ranplan 6.9
Sustainability, Cost-Effectiveness and Adaptability
Our latest software release is poised to redefine the way engineers approach their work. It offers a suite of innovative tools and capabilities that will empower engineers to streamline their planning and design processes, optimise new technologies and measure the sustainability of their wireless networks.
To find out more, we have provided an insight into some of the key features you will experience in Ranplan 6.9.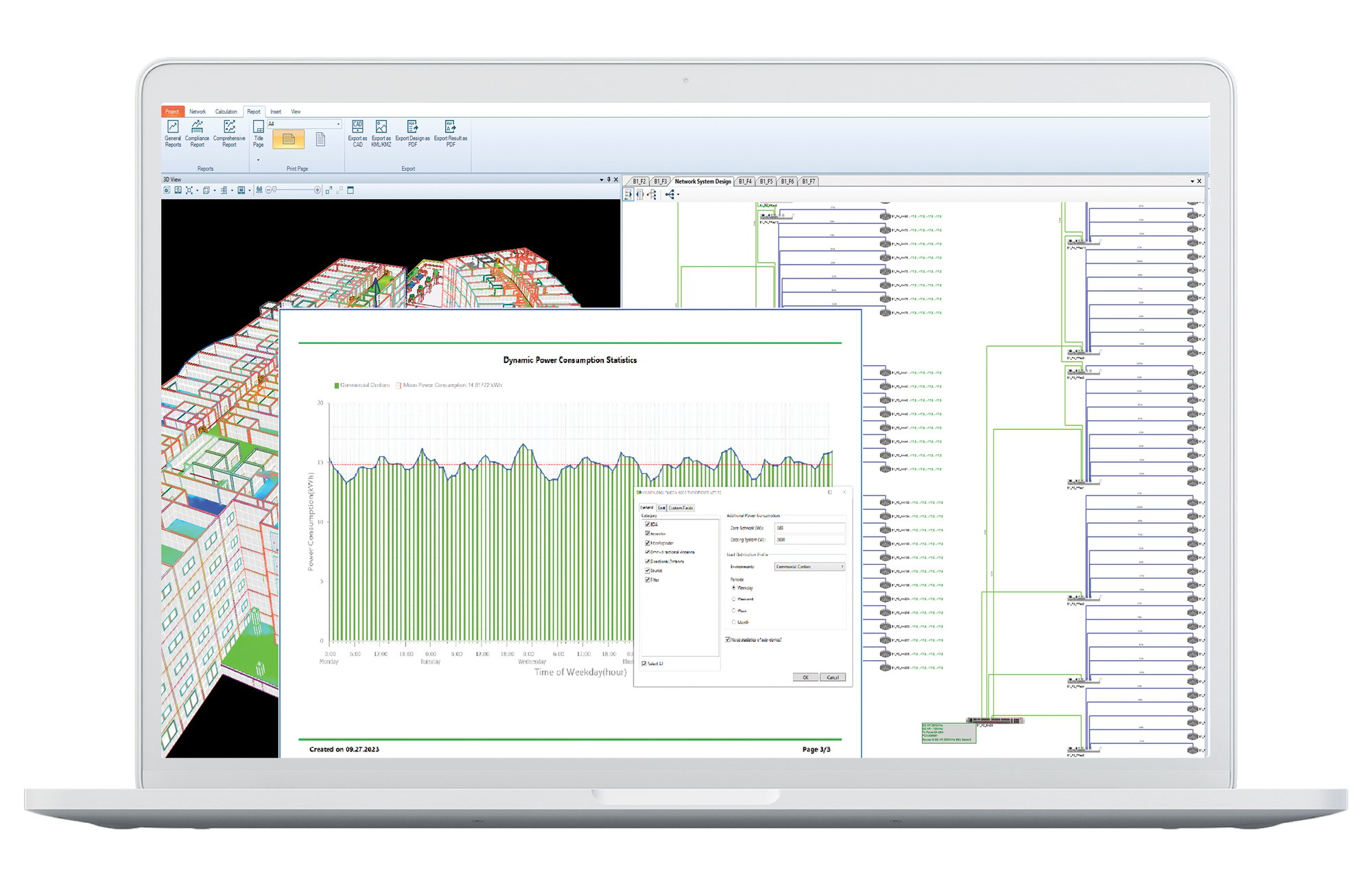 Go Green

with Ranplan:


Energy Consumption Planning
As sustainability takes centre stage amongst all industries, we have developed our network planning software to help you design eco-friendly wireless networks.

Build a complete energy consumption projection for your network based on device, core network and cooling system energy data.

Estimate energy consumption distribution across different time periods by leveraging user load distribution profiles tailored to scenarios like Offices, Train Stations, Stadiums, Hotels, and more.

Gain unprecedented insight into your network's energy consumption, enabling you can make informed decisions to optimize efficiency and reduce your network's carbon footprint.

Generate detailed energy consumption reports, illustrating sustainable and cost-effective network performance.
Effortless 3D Building Modelling in Minutes!
Say goodbye to time-consuming building modelling. Our latest software release now supports the import of IFC (Industry Foundation Classes) files from any BIM (Building Information Modelling) authoring software, such as Revit, Edificius, ArchiCAD, EdiLus®, SketchUp®, VectorWorks®, Rhino®, Tekla® and more.

This means you can import detailed 3D building models with all the essential project information, including geometry, material properties, and spatial relationships in a single click.

This lightning-fast building modelling approach frees up engineers to focus their time on network system planning and optimization.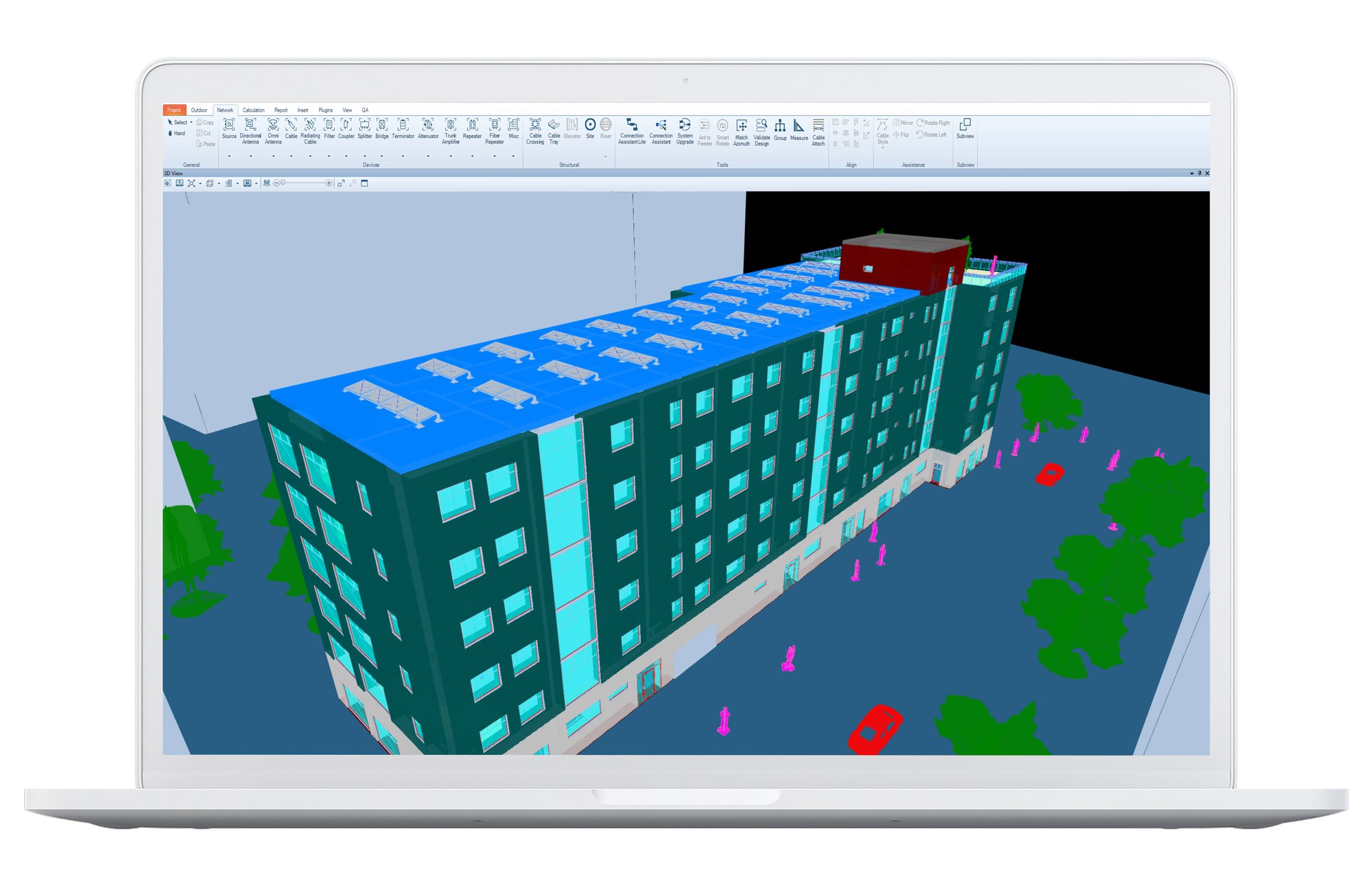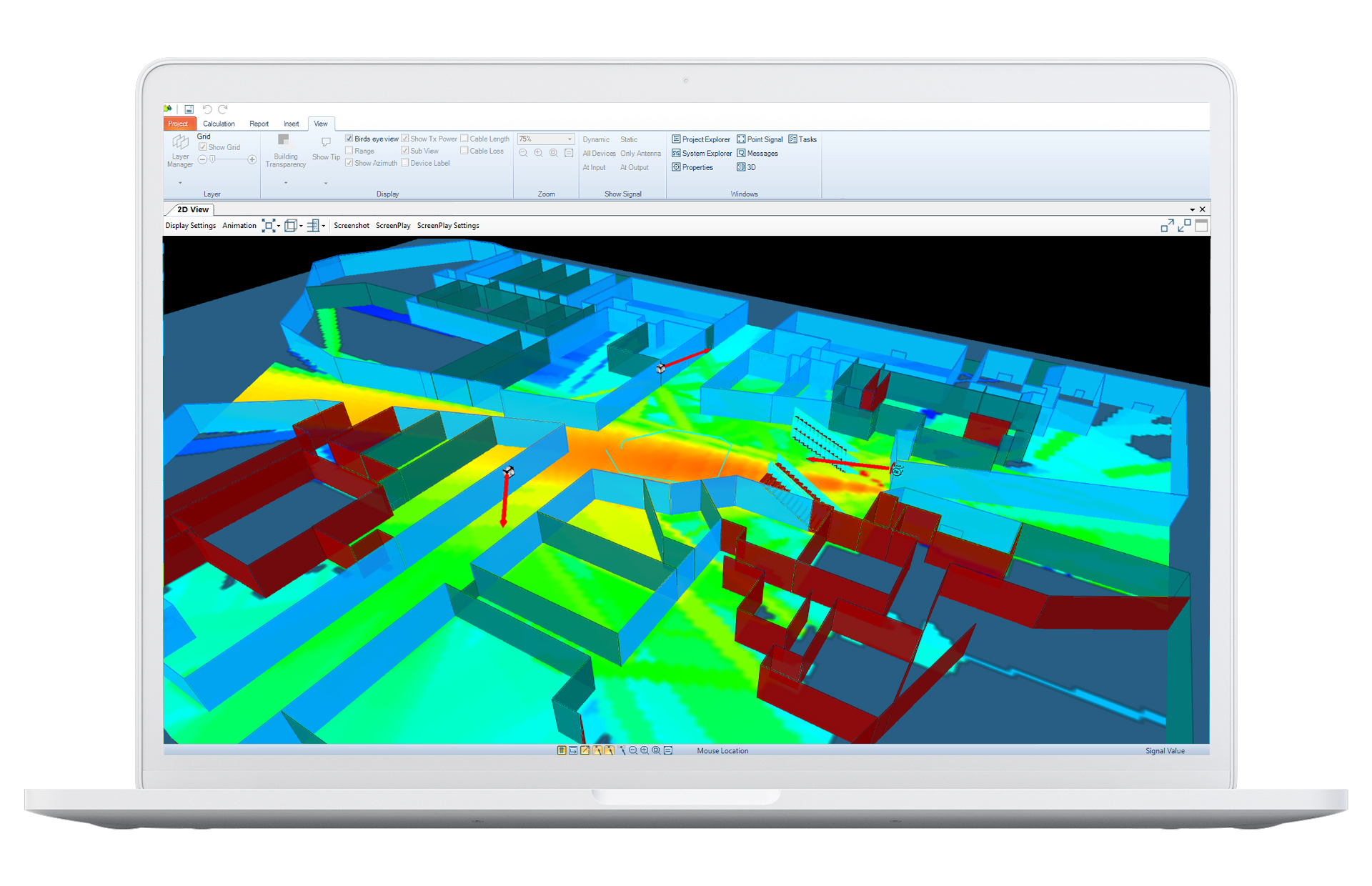 Prepare for 6G with Reconfigurable Intelligent Surface (RIS) Modelling
Get ahead of the 6G era with our new device modelling capabilities for Reconfigurable Intelligent Surfaces (RIS).

Discover the impact of RIS on your network design with 3D simulation of manipulated wireless signals and enhanced signal strength, coverage, and network capacity.

Effective planning of RIS could overcome the signal propagation challenges associated with deploying systems in the millimeter-wave frequencies.
Achieve Signal Equality by Managing the Near-Far Effect
Optimize the near-far effect of your public safety network to achieve equitable resource allocation, reliable communication, and efficient capacity management.

In our latest software release, you can configure near-far thresholds, run calculations, evaluate pass/fail antennas, and generate insightful reports to evaluate the effect of the near-far effect.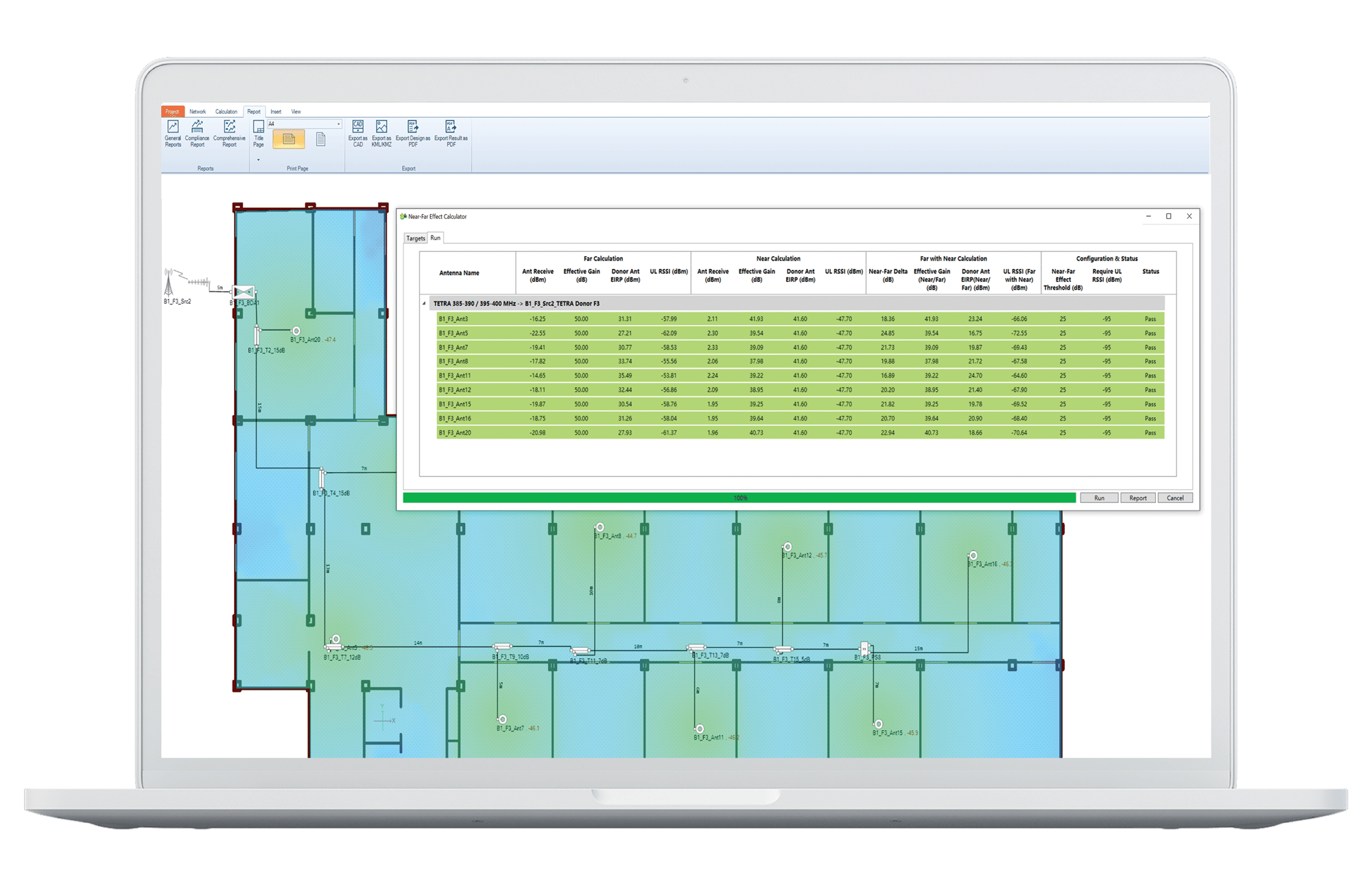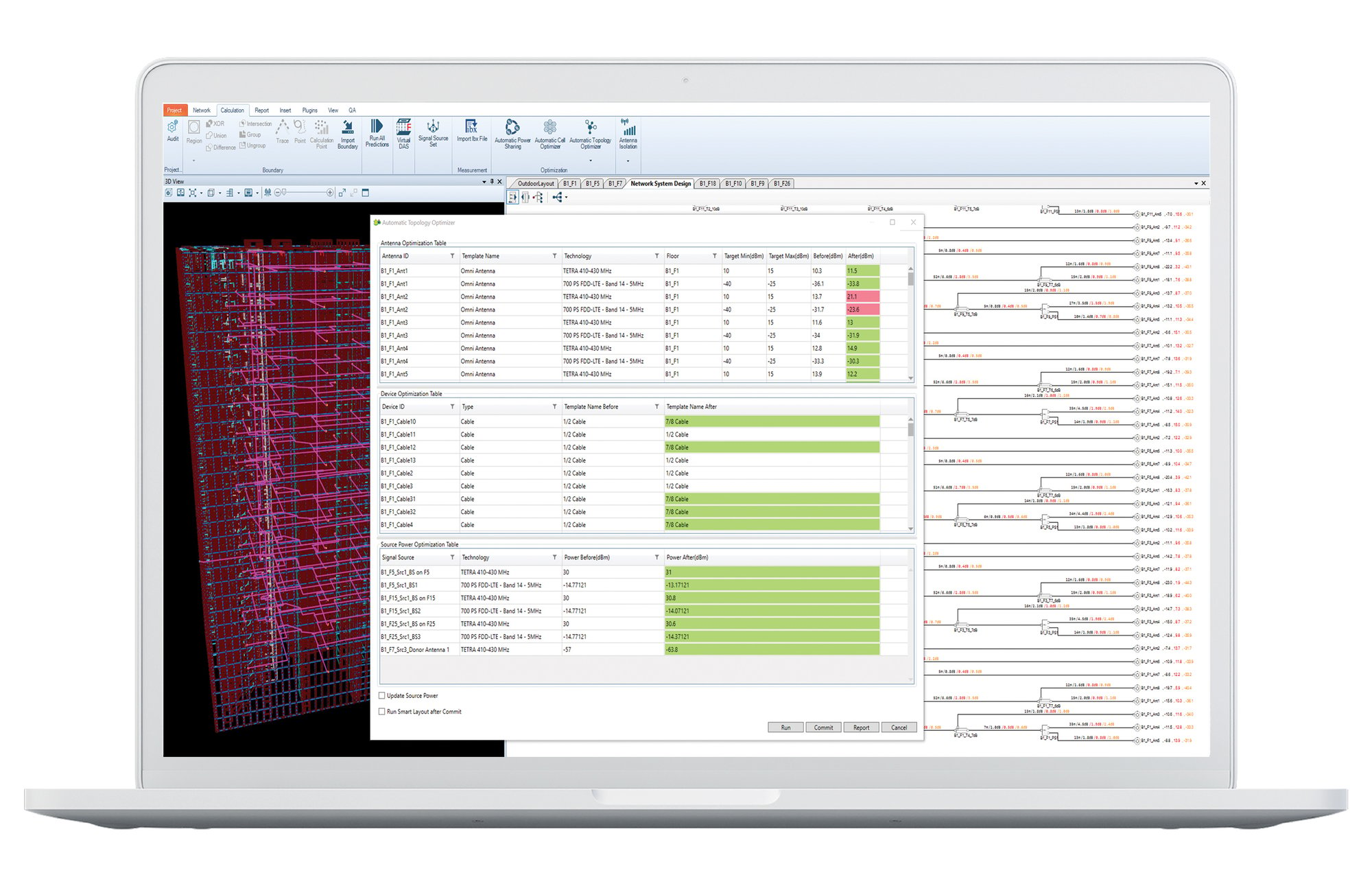 Faster Performance and Optimization
The operational performance of our 2D/3D visualization has undergone a remarkable 10x performance gain, now allowing it to effortlessly handle much larger file sizes with lightning-fast responsiveness.

The latest enhancements to our Optimizer tools have elevated them to new heights of performance. Notably, our Automatic Cell Optimizer (ACO) has improved efficiency, and our Automatic Topology Optimizer (ATO) can now perform multi-layer optimization up to 5 times faster.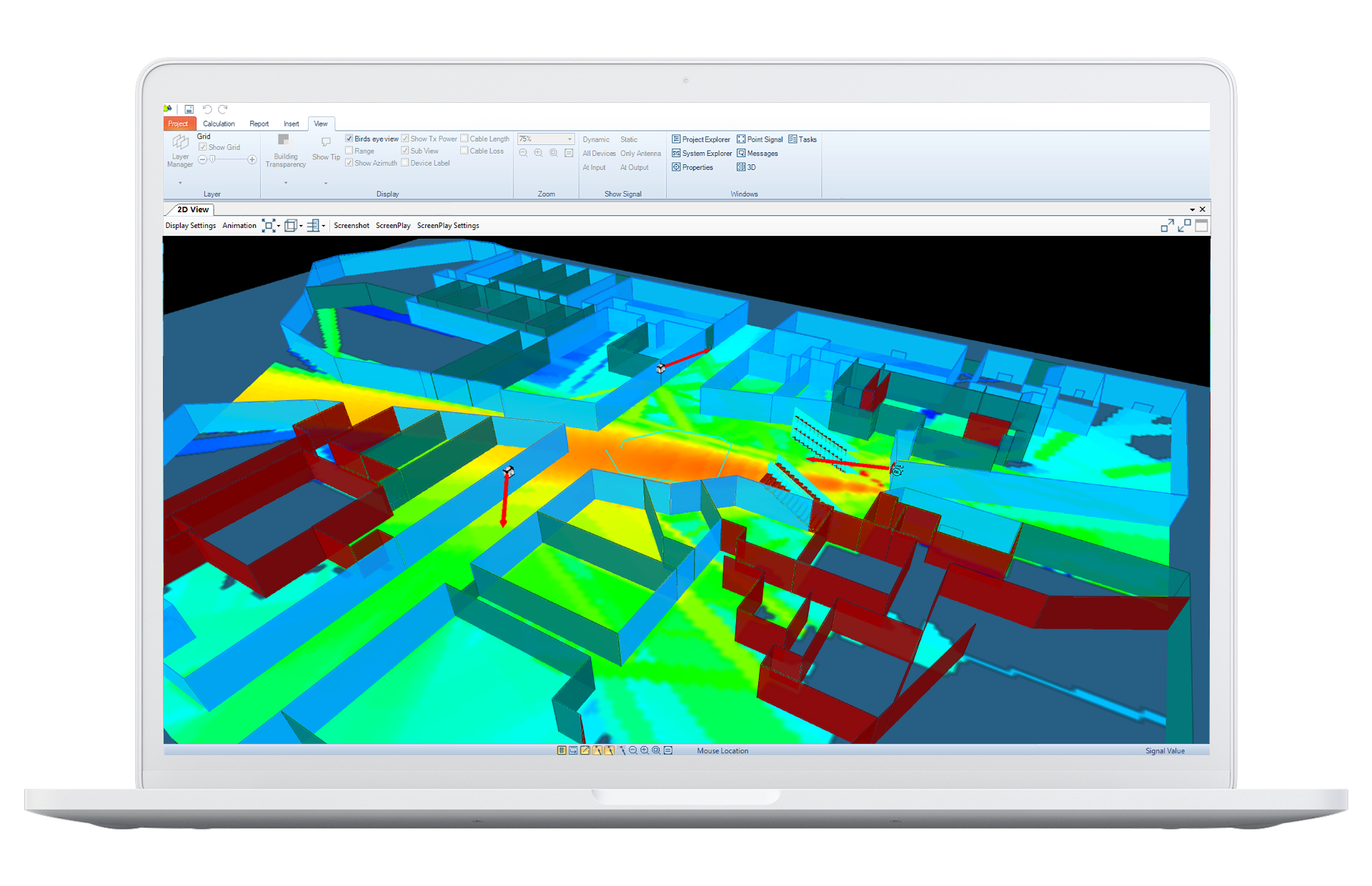 Join us in shaping a greener, more efficient, and forward-thinking network landscape. Discover what's possible with our network planning software!
Keep up to date
Subscribe to make sure you stay up to date with the latest developments from our leading research and development team.
All our AMS subscribers are entitled to a minimum of one major yearly upgrade and regular enhancement updates throughout the year.